Giant Meat Pie BC239 (released 12-15-13)(BC239 transistors and tropical fish caps in again a Rams Head configuration) (32 made?) (in late April 2019, Marc found enough parts for approximately 30 more GMB BC239 pedals, so now there should be 60+ out there; tgp user lefort_1 gave them to Marc ). Official Skreddy Page HERE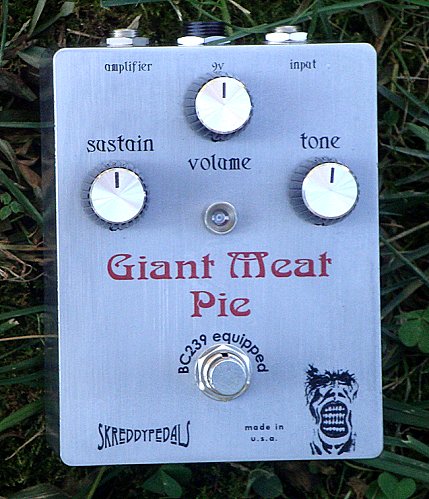 Marc Says (via TGP):?
"The 2nd GMP, the "BC239" version was made, of course with BC239 transistors and again tropical fish caps in again a Rams Head configuration...I know I made the Giant Meat Pie BC239 (the big box version with the tropical fish capacitors) pretty low gain, as the point of it was to emulate a low-gain specimen I had and to emphasize the beauty and clarity of tone as opposed to massive buzz-saw gain.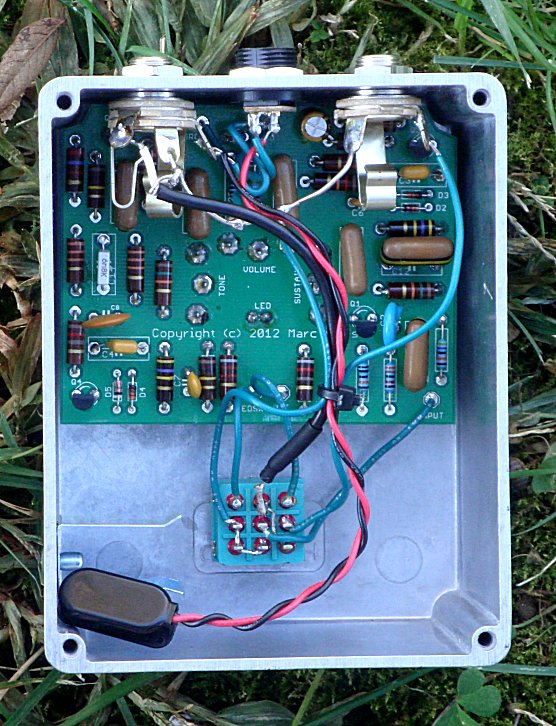 "While recently having a lovely circa 1976 BMP, equipped with BC239 transistors, in my shop, I was inspired by its tangy, biting tone. It made me wonder what if David Gilmour's famous Big Muff from the Animals and The Wall projects was equipped with BC239 transistors? The Skreddy GMP BC239 is the product of this thought experiment. It has great bite and articulation while being smooth and musical. Its large format is necessary for the oversized tropical fish capacitors and 1/2 watt carbon composition resistors while still having room to put the open-frame Switchcraft jacks at the top end.
I have a limited supply of the tropical fish caps, maybe enough to build 30 or so? "
The GMP BC239-equipped big box was made with tropical fish capacitors and was tweaked for lowish gain for the sweetest tone and extremely low noise, like really sweet tone with lots of range. Kinda targeted a Gilmour vibe on that one.

The BC239 Fuzz small box goes entirely for a more aggressive, distortiony sound for tight metal tones, like early-to-mid-70s Black Sabbath kinda thing. Like the webpage says, it will inspire you to play some evil riffs. Has a toothy top end, not fluty and liquid sounding, so it stays aggressive even when playing solos high up on the fretboard.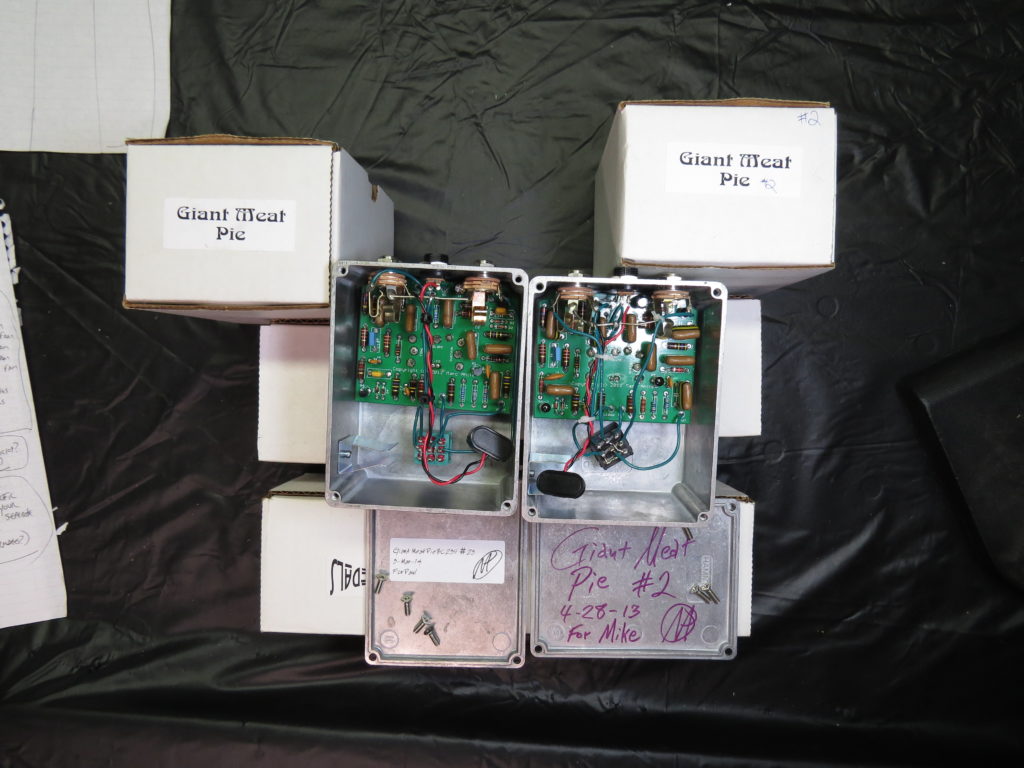 MARC SAYS:
" Second, I will say right now they sound f***ing incredible for what that's worth.
7-3-2019, TGP user PSQRCL posted some comparison videos of his Giant Meat Pie BC239 vs one of the newest batch of 2n5828 GMB's. Check videos below: